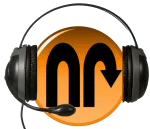 This week our regular band of misfits, Tom, Adam and Kieran, are joined by site writer and twitter superstar Mr Campfire Burning.
With Campfire bringing some much needed knowledge of gaming, the guys run down the top releases of the week, Adam updates us on his attempts to woo the ladies and we talk a bit about the next generation of consoles.
Also find out how to win a bunch of Dead Space 2 goodies from our good friends over at EA!
MP3 Download / / RSS Feed
Podcast: Play in new window | Download