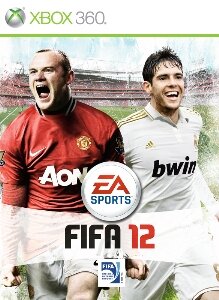 Game: FIFA 12: UEFA Euro 2012
Format: Xbox 360, PS3, PC
Developer: EA Canada
Publisher: EA Sports
Summer is an incredibly exciting time for football fans. Whilst it marks the start of the off season in most domestic leagues, every couple of years it brings with it the excitement and magic of a FIFA World Cup or a UEFA European championship. And with that comes the inevitable FIFA special edition tie-in game, which have caused a bit of controversy in the past. Boasting the price tag of a full retail release, the games are often criticised for missing some of the major features which come with the normal annual FIFA instalments but for the exact same cost.
At least that was until now. The UEFA European Championships of 2012 are fast approaching (or have been and gone depending when you're reading this) and this year EA are breaking the cycle and doing things differently. 2012′s slice of European knockout tournament goodness dispels the myth about FIFA tournament tie-ins being overpriced by being released in the form of a downloadable add-on. Which means it's far more affordable (at the time of writing the DLC can be picked up for the equivalent of £15) but may also lead some into thinking that it could possibly be more stripped down than its tourney affiliated predecessors.
In a way, you'd be slightly right in thinking that. For all the talk about their price points and streamlined features, competition associated FIFA games have in the past given us an updated FIFA engine, new modes & control options and a higher level of presentation because there's simply less of everything. Fewer teams and players previously resulted in more time spent on overall detail and more history between the national teams meant commentary could explore, in more detail, new avenues closed off by your average club match of the annual FIFA games. Unfortunately FIFA 12′s UEFA Euro 2012 add-on seems to have taken a slight step back on that approach but thankfully that doesn't make the add-on any less compelling or any more devalued.
Comprising of ALL 53 UEFA-member nations (although some of them unlicensed, notably co-hosts Ukraine) ALL eight official stadiums of the tournament and boasting four different modes (excluding the obvious, exhibition mode or in FIFA's case, the Kick-Off option) there's certainly a lot packed in.
Challenge mode brings with it the scenario based challenges that were brought in with such fanfare in FIFA 12 but with a international, European championship twist. Playing as teams involved in the tournament and its qualification stages, players are tasks with rewriting history from past and current matches, whether they be international friendlies that were played yesterday, matches from the tournaments qualifying stage or historical matches in past Euro competitions. With its regular updates, Challenge mode brings with it an almost constant stream of new challenges and extended gameplay, giving you plenty of bang for your buck (or pound, or whatever currency you use for that matter).
UEFA Euro 2012 and Online modes respectively bring the magic of tournament play to life. UEFA Euro 2012 mode allows you to take the reins of the international team of your choosing, guide them through the tricky group stages and beyond to Euro championship glory, whereas Online mode brings back the brilliance of tournament play from the last competition tie-in, 2010 FIFA World Cup South Africa.
Players must once again guide their teams through the group stages, all the way to the final, meeting randomly selected, anonymous players along the way. Once again the tension, the drama and the emotion is back with the elation of winning, the risk of being knocked out at any moment and the frustration & disappointment of actually being knocked out all very real possibilities, conveying the highs and lows of real football in a flawless fashion. Addictive, dazzling, if at times disheartening, FIFA Euro 2012′s online system may not be new but its still nothing like you've ever played before. An extremely welcome addition.
It's not all rehashed modes though as FIFA 12′s European Championship add-on also keeps with its tradition by bringing a little something new to the table. Somewhat of a slight hybrid to the series Ultimate Team mode, UEFA Euro 2012 introduced Expedition mode which allows players to create their own team of International footballers from around the globe, dismissing actual nationality, and conquer the globe. Starting with a base team full of fairly basic players from all different countries, a players team (in which they can name themselves as well as customize the teams logo and kit) then jets across the world playing ALL of the nations included in the game. By beating a team you unlock paths to other teams, as well as mosaic pieces, each with their own historical value. With 3 mosaic pieces on offer for beating a team 3 times, there's plenty of game time to pump in.
However where the mode gets more interesting in its ability to gain players. Every win over a team gains you the offer of a player from that team. Of course these are chosen at random but the more times you beat a team, the better the offered player will be. With only a certain set amount of numbers for your squad, decisions need to be made carefully. You obviously need to improve your team to compete with the harder teams as you progress but they may come at the risk of your current team gelling through their nationality. Expedition mode is an interesting take on some of the franchises similar modes, offers hours of gameplay and provides some nice relief from the intensity of the add-ons main attraction, the Online mode.
The trouble with FIFA 12′s Euro 2012 expansion is that in terms of presentation it seems to lack the effort put in by previous FIFA tie-in games. Updated stats, kits and a skinned menu that is more in line with the tournaments branding are all nice touches but the level of detail in terms of graphics and commentary, which were so stand out previously (especially in FIFA World Cup 2010), seem lacking. Running entirely on the existing FIFA 12 engine, the commentary just isn't as intelligent or as interesting as what we are used to from FIFA tournament associated titles. And despite a lower player count, player likenesses seem to have made no progress since FIFA 12. Although quite superficial, presentation was key to justifying the hefty price tag of previous FIFA competition games and unfortunately UEFA Euro 2012 just doesn't meet the lofty heights set before it.
Of course, that doesn't make the core gameplay of the add-on any less enjoyable. The Challenge mode is fun, the Online mode is amazingly addictive and the Expedition mode adds more value for money and interesting approaches to some of the series stalwart features. Everything still plays very much like FIFA 12 and FIFA 12 is a fantastic game. Its just we know it could've been delivered much better in other areas.
Review Round-Up
Graphics: 3/5 – Not enough detail and likeness that we are used to seeing from previous FIFA tie-in tournament games.
Sound: 3/5 – No real improvements from FIFA 12 and still my biggest bugbear when it comes to football games.
Gameplay: 4/5 – Running on an untouched FIFA 12 engine, UEFA Euro 2012 contains all that was brilliant about the game. The Challenge mode is great, the Online mode taking almost straight from the last tie-in game is still unrivalled and the Expedition mode is an interesting take on some of the mechanics from the series Ultimate Team mode.
Longevity: 4/5 – The new Expedition mode provides hours of gameplay, coupled the Online and Challenge mode and you have an ideal game to take you through from now until the end of the tournament.
Overall: 4 out of 5
Naturally a must buy for football fans even if we've been lead to expect slightly better.
-Kieran Roycroft