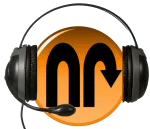 See this is why we should NEVER drink before a podcast ever again..
With Tom away, Kieran once again takes the reigns has host, joined by resident podcast regular and idiot, Adam Radcliffe and brand new writer for the site Jason Borlase.
Together they cover the topic of games they DON'T want to see at E3 2011, as well as all the usual banterous the behavior that usually goes on.
Also listen in for a 60 second review of Snake Classic from the iTunes App Store AND details on how you can enter our L.A. Noire PS3 competition

Again, apologies for a very drunken Kieran, Jason and Adam.
MP3 Download / / RSS Feed
Podcast: Play in new window | Download