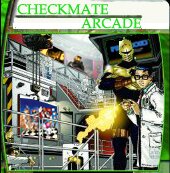 We go on a trip down Yu-Gi-Oh! lane again this week with a discussion about the XBLA version of 5D's. Jason gives us a history lesson in the world of Ys and finally plays one of his highly anticipated games. Steven decided to stop running around on a bridge in Pokemon White and continue playing the game. Plus we have the games Coming Soon for April. Some of the non card related games we talk about include WWE All Stars, Dead Space 2, The 3rd Birthday, Dissidia 012 Duodecim: Final Fantasy, Mass Effect 2: Arrival, Kingdom Hearts: Birth by Sleep, Super Street Fighter IV 3D, Stacking, Beyond Good and Evil, Ghostbusters: Sanctum of Slime, and Rush'N Attack: Ex-Patriot.
For an MP3 copy of the show, right click the link and choose Save As.
You can also get the RSS feed right here: RSS Feed
If you'd like the show notes, click the more button.
[H:MM:SS] – Show Time Line
——————–
Opening Song (Innocent Primeval Breaker – Ys Seven OST)
[0:00:46] – Introductions
[0:01:56] – Jason's Now Playing
[1:08:51] – Steven's Now Playing
[1:56:39] – Coming Soon for March 2011
[2:06:15] – Wrap Up
[2:10:02] – End
Podcast (checkmate_arcade): Play in new window | Download