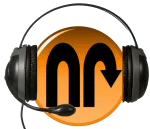 This week's episode is a BUMPER edition of the show!
Along with Adam Thinks, The Best Games Release of The Week, and all the usual banterous guff, there is the debut of a brand new feature and an EXCLUSIVE interview with Ben Smith, Producer on the forthcoming Kingdoms of Avalur: Reckoning.
MISS OUT AT YOUR PERIL.
MP3 Download / / RSS Feed
Podcast: Play in new window | Download