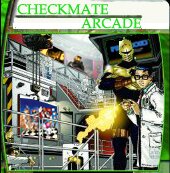 Some of the games we talk about this week include Red Dead Redemption, Alan Wake, Prototype, and the Just Cause 2 demo. At no additional cost to you we also add in the games Coming Soon for June and the news.
For an MP3 copy of the show, right click the link and choose Save As.
MP3 Link / RSS Feed
If you'd like the show notes, click the more button.
[H:MM:SS] – Show Notes
——————–
Opening Song (Poseidon's Wrath – God of War 3 OST)
[0:00:30] – Introductions
[0:06:52] – Jason's Now Playing
-MLB 2010: The Show (PS3)
-Red Dead Redemption (Xbox 360)
-Alan Wake (Xbox 360)
[0:54:00] – Steven's Now Playing
-Red Dead Redemption (Xbox 360)
-Call of Duty: Modern Warfare 2 (Xbox 360)
-Prototype (Xbox 360)
-Magic: The Gathering – Duels of the Planeswalkers (Xbox Live Arcade)
-Hotel Dusk: Room 215 (DS)
-Just Cause 2 (Xbox 360) DEMO
[0:59:43] – News
-Microsoft game president Bach retires
-Halo: Reach Dropping In September
-Alan Wake's Second Episode is "The Writer"?
-Fable III's Kingly Collector's Edition Is Xbox 360 Only
-Magic The Gathering Gets Steam-Powered
-First Killzone 3 Official Details
-HBO Comes To The PlayStation 3
-Top Gun kicking tires, lighting fires this summer
-A Second Helping Of Phantasy Star Portable Headed Stateside
-Sega's Big Sonic 4 News: It's Delayed
-Sonic Colors bleeding onto Wii, DS
-Insomniac goes multiplatform with EA Partners
-Madden Taps Gus Johnson for Video Games' Top Play-by-Play Job
-NHL 11 and the Canadian Hockey League Make It Official
-Rock Band 3 Is The Piano Man
-Google's Pac-Man Front Sapped 4.8 Million Hours of Productivity
[1:41:43] – Coming Soon For June 2010
[2:02:01] – Wrap Up
[2:06:10] – End
Podcast: Play in new window | Download