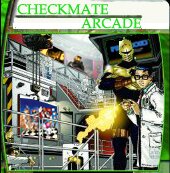 Demos and news are what this episode is all about. We finally get around to playing the Splinter Cell Conviction demo, as well as some older XBLA titles.
For an MP3 copy of the show, right click the link and choose Save As.
MP3 Link / RSS Feed
If you'd like the show notes, click the more button.
Show Rundown [H:MM:SS]
—————
Opening Song (Poseidon's Wrath – God of War 3 OST)
Introductions [0:00:30]
Jason's Now Playing [0:03:18]
-Call of Duty: Modern Warfare 2 (Xbox 360)
-Battlefield: Bad Company 2 (Xbox 360)
-Splinter Cell: Conviction (Xbox 360) DEMO
-Magic: The Gathering – Duels of the Planeswalkers (Xbox Live Arcade)
-South Park Let's Go Tower Defense Play! (Xbox Live Arcade)
-Defense Grid (Xbox Live Arcade) DEMO
-Age of Booty (Xbox Live Arcade) DEMO
-Mad Tracks (Xbox Live Arcade) DEMO
-Rocket Riot (Xbox Live Arcade) DEMO
-Schizoid (Xbox Live Arcade) DEMO
-Wallace & Gromit Episode 1: Fright of the Bumblebees (Xbox Live Arcade) DEMO
-Trine (PS3) DEMO
Steven's Now Playing [0:39:49]
-Call of Duty: Modern Warfare 2 (Xbox 360)
-Splinter Cell: Conviction (Xbox 360) DEMO
-Left 4 Dead 2 (Xbox 360)
-Hotel Dusk: Room 215 (DS)
News [0:43:39]
-Nintendo reveals 3DS
-Infinity Ward loses two more leads
-Modern Warfare 2 Stimulus Package has rocky launch
-Blur 360 beta open to all
-Sega postpones Tournament of Legends
-Sega reopening Conduit this fall
-Sega scrapping Iron Man 2 developer
-Nintendo, Google team up for Wii search game
-Majesco forming Diamond Trust of London
-Hydro Thunder Hurricane forecast for XBLA
-After Burner Climax takes off in April
-Lost Planet 2 moved up a week
-Disgaea, Atelier crossover for PS3 headed to US, Europe
-Final Fantasy IX confirmed for PSN in Japan
-PS3 update locks out Linux
-EA shelved Starbreeze's Bourne – Report
-Darksiders falls on PC
-The Witcher 2 hexing PCs early 2011
-Game pioneer Baer enters Inventor's Hall of Fame
Wrap Up [1:31:53]
End [1:34:59]


Podcast: Play in new window | Download