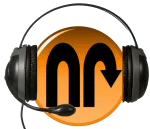 The boys are back… again.
Joining Tom this week as always is the delightful Kieran Roycroft and the ever insipid Adam Radcliffe.
Combined, the trio take you through what they've been up to, what Adam's been thinking about and there's a clip from a brand new and exclusive interview with Stuart White (Ubisoft Leader Producer) about Ghost Recon: Future Soldier! HOORAH!
MP3 Download / / RSS Feed
Podcast: Play in new window | Download