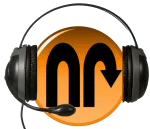 The guys are back with a new member of the team to tackle the week in gaming news.
Topics up for discussion include a profitable PS3, Bobby Kotick thinking everyone should pay him and news of Nintendo's 3DS launch details.
There's also the chance to win the final Medal Of Honour Beta code as well as a whole host of regular features.
MP3 Download / / RSS Feed
Podcast: Play in new window | Download