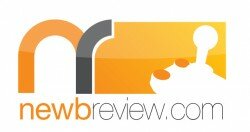 NEWB – A term used to describe a inexperienced gamer/person/etc. Unlike a noob, a newb is someone who actually wants to get better.
This is the story of one man's dream to create a site that didn't opt for the elitism you find on other gaming related sites. After all, just because we want to know more about what's going on in the video game world, doesn't mean that we know everything about the video game world.
In light of this, Steve "Kamiza" Garrett decided that there should be a place where people can enjoy gaming news and reviews without feeling excluded because they're "newbs". From the brain of this one man, newbreview.com was born.
We will strive to bring news, content, reviews (for both old and new games) to the common gamer so you don't feel out of place just because you don't know everything about games. Why?
Because we're not all hardcore!
Contact us
If you want to get hold of us for any reason – be it as a budding writer, keen to offer your services as a contributor or as a developer / publisher who'd like to partner with us for product exposure, please email us on:
Email Steve Garrett (Site Director) with any high level queries:
Alternatively, you can get us on:
You can also get in touch with the rest of the staff here at newbreview.com by emailing:
If you'd like to know more about how we operate, please check the Trust in Newb page.