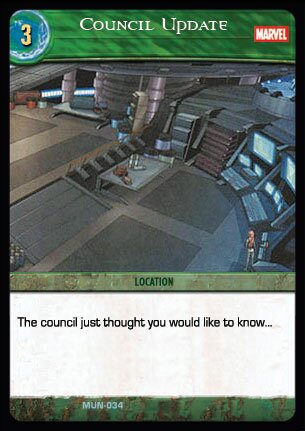 Some of you may have noticed some shocking changes to our Frontpage. Hopefully you're all fans. The new look was for a few reasons…
1. The old layout didn't allow custom headers.
2. A lot of things were inaccessible, hard to find, or simply outdated.
3. We were bored!
To solve the header problem we had to ehaust a Gotham Knight and shine out our "Kamiza-Signal". Steve came through and changed the layout, giving us way more flexibility. This new header was made by KardKrazy:

We also added a "Keep In Touch" area that encourages all kinds of involvement…
An RSS button. Click this to subscribe to our site and stay updated.
A Facebook button. This links directly to our "Bring Back Vs. System" Page. If you haven't "liked" this yet, where have you been?!
A YouTube button. We'll be collecting Vs-related video content under this account. Got something you want to add? Let us know!

Even more importantly, we've added features to help new players get started on the game. Check out the "New to Vs?" tab, and the "Learn to Play" tab. Some of you may recognize the resurected tutorial video from UDE that is no longer accessible on their site:

Other things that already existed on our site have also recieved updates. Outdated site links on the right have been eliminated; our "Site Info" is updated; and check out the "Player Locator" (the map actually shows up in the new layout without needing to follow an external link!).

That's all we got for you now. Please give us feedback on the changes. What do you like; what don't you like; and what have we totally forgotten?! As always, our PM boxes are always open!
PS: If you still don't have access to the Forum Portal Shoutbox, PM Carlosthedwarf to get access. The Shoutbox is how people meet up and play on Magic Workstation or OCTGN. Don't know if you have access? Your Portal should look like this: